Nature, like architecture, can be reduced to a few basic shapes: lines, dots, rectangles and circles. With our luminaires, we equip architects and lighting designers with these geometric shapes so that they can design architecture through light.
The Basic family in the shape of a circle ensures maximum freedom in planning thanks to its particularly large product variety. "Basic" because the luminaire represents a basic shape, the eternal circle. It has proven itself on the market for more than 15 years and we are constantly developing and improving it.
The Origin
The focus of the development was the circle of light. The luminous circle has an important meaning for people in general and for architecture in particular. In nature, it is always present as the sun and the moon. The circle symbolises unity, perfection, the absolute, eternity.
To make the circle as puristic as possible and to focus on the circle of light, we designed the volume of the housing to be as small as possible. Even today, the Basic offers the flattest construction sizes on the entire market.
Explore our Basic family!
Fine gradations
An important feature of the Basic is its scalability - it is available in very fine graduations (10cm each) and in many diameters:
Smallest Basic = 20cm // Largest Basic = 1,5m diameter.
Following our sustainability approach, planners can thus give the different room sizes only as much light as necessary.
The new Basic generations illuminate with a side light feed for an even flatter housing. The flattest Basic has a frame height of 18 mm. This means we keep all options open for lighting design. In addition, the Basic is available with opal diffusers and microprismatic screens for glare limitation - ideal for office spaces.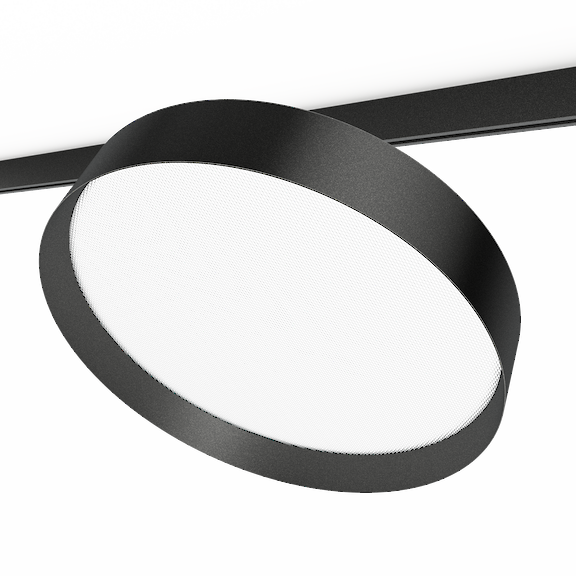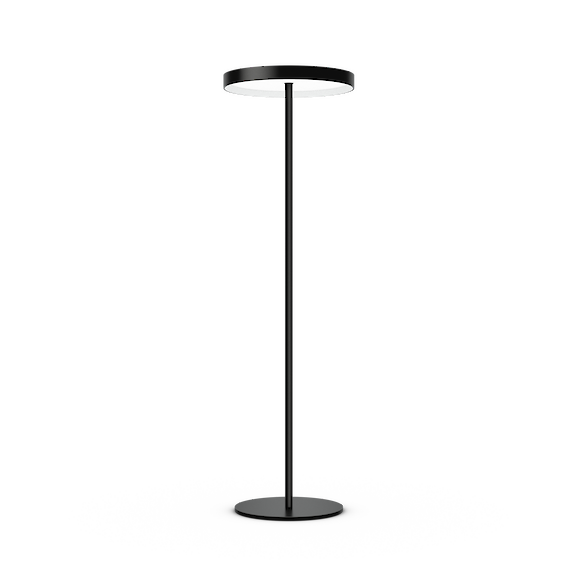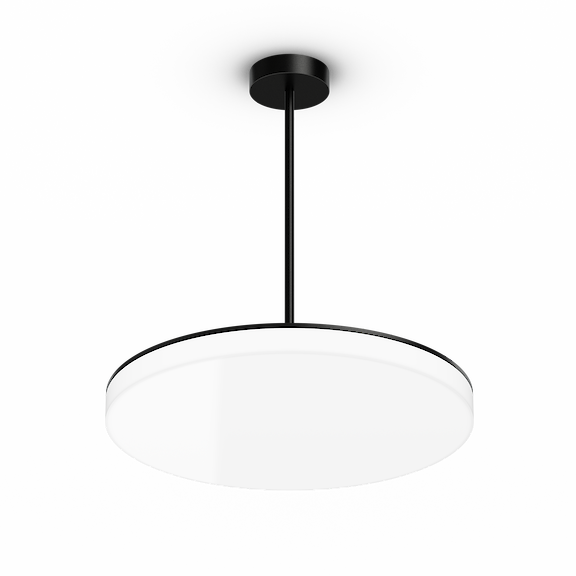 Basic is available in all construction types (recessed, surface-mounted, pendant) as well as in direct and indirect versions, different suspensions, variants for plaster concrete ceilings, for spackling, rimless, with rim, 3-phase tracks, different pendant lengths, as free-standing luminaires, only as acoustic absorbers ... A multitude of variants to design architecture.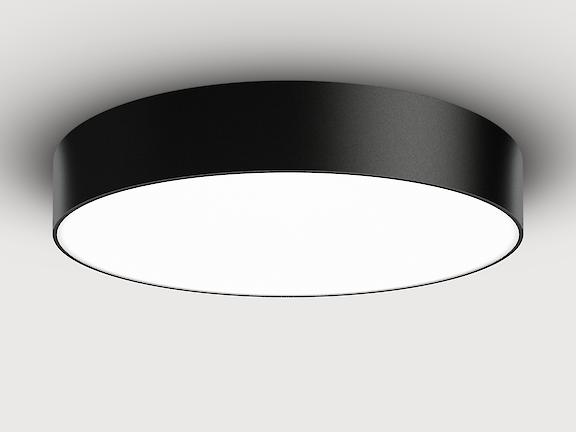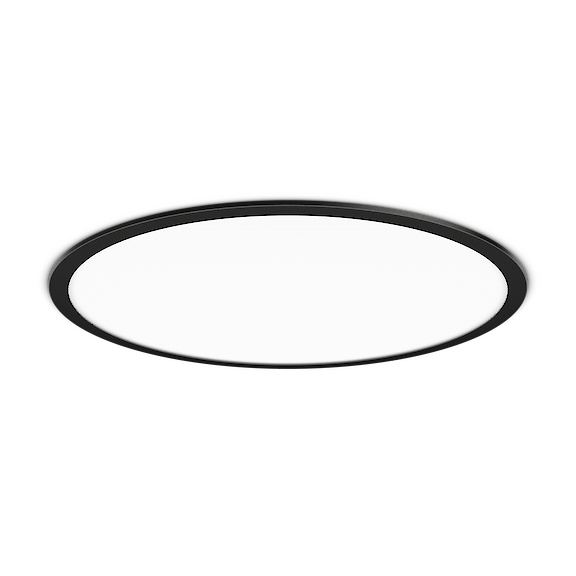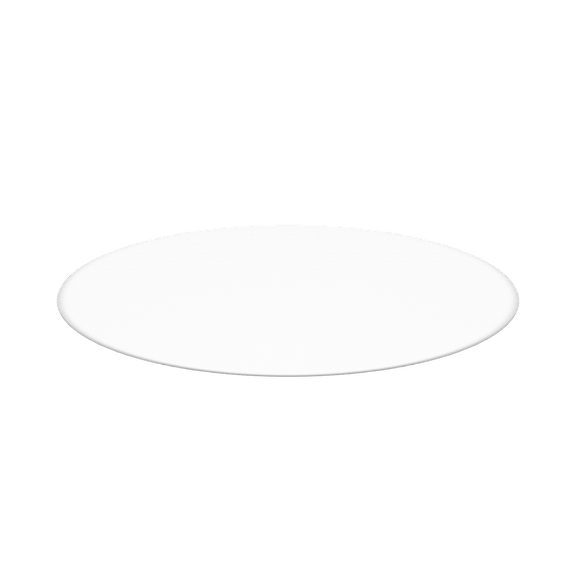 Possible applications
Due to the great variance, Basic can be used in all areas - whether offices, public buildings, educational institutions, child care centres, lobbies, shops, shopping centres, ... - the possibilities are limitless.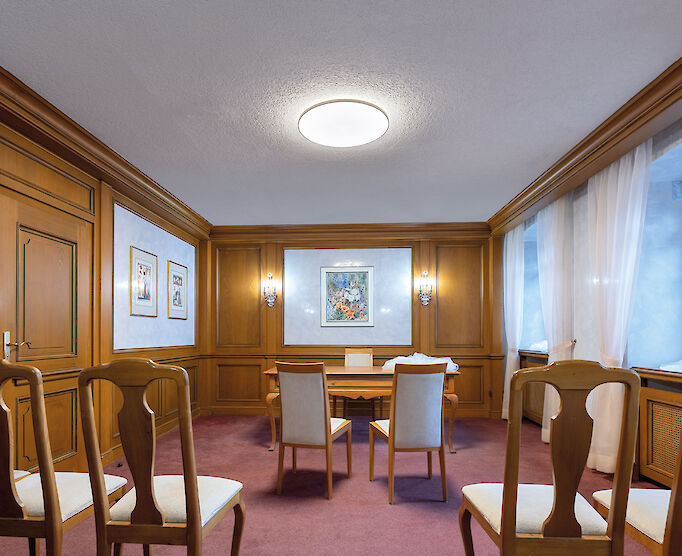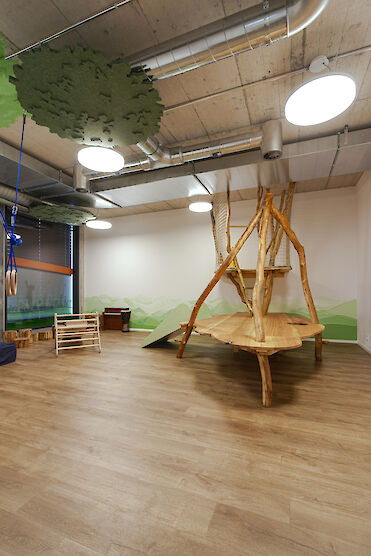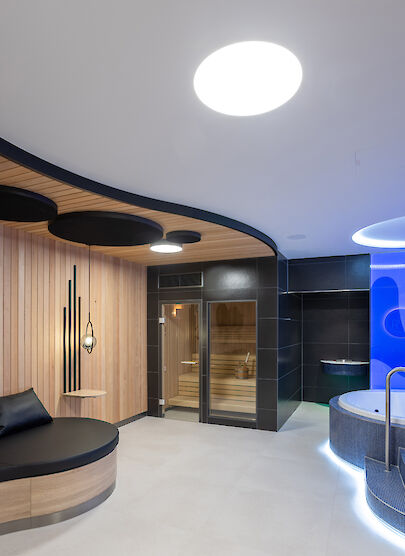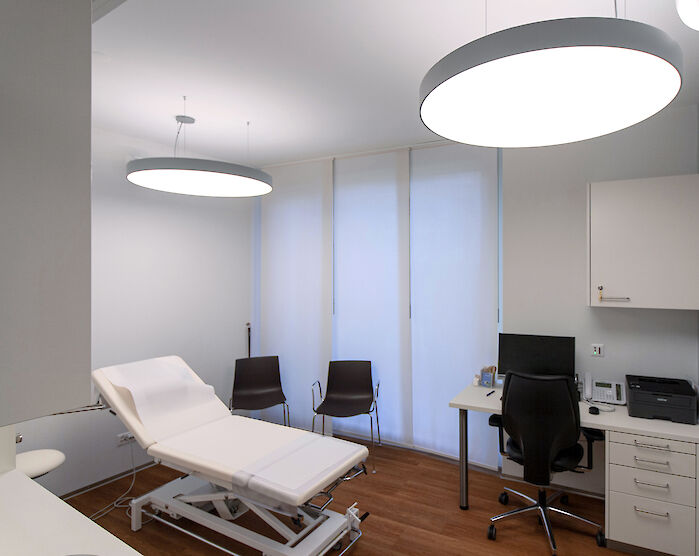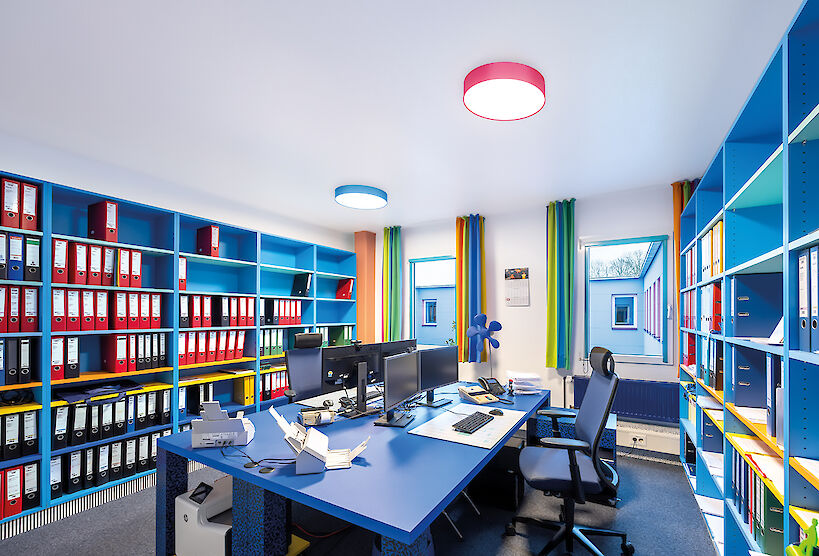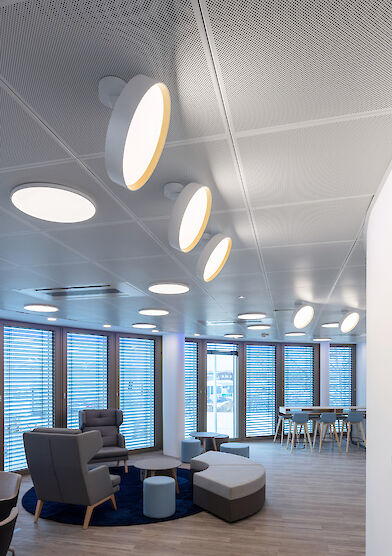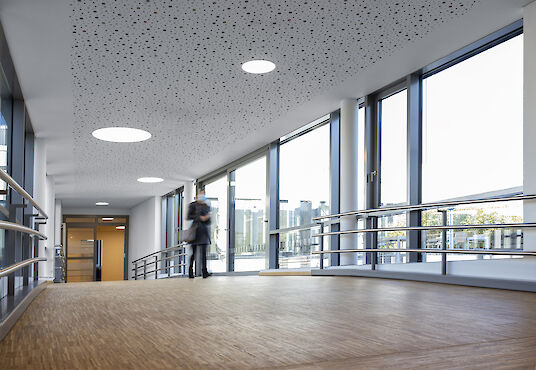 An overview of the family lines:
Basic Déco: With a small additional reflector on the inside and a decorative rim as an eye-catcher that emphasises the circular shape and lends it a magical aura.
Basic Superflat: Even more slender, stepped frame.

Basic Max: Original shape, on the market for 15 years. Lightnet's best-selling luminaire. Available in 8 different diameters from 300 to 2000mm. Overall height 75mm. Opal and microprismatic optics possible.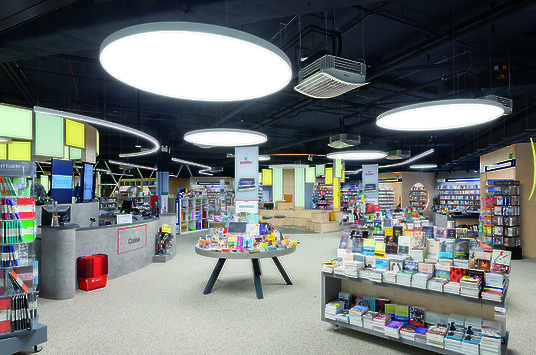 Basic Neo: construction height of 38mm and an edge formation of 7.5mm. Very efficient luminaire. The original shape of Basic combined with the latest development.
Basic Ambient: with ambient diffuser made of satinised acrylic glass for discreet ceiling illumination.
Basic Visio: clear housing, Omnidirectional light distribution, made of acrylic glass. No visible aluminium - light all around. Opal and microprismatic optics possible.