Photography: Sam Carter on unsplash.com
Connected to nature
We strive for nothing less than an emission-free circular economy. To achieve this, we want to produce in a carbon neutral way and each of our products should be 100% recyclable.
We work on this every day. Every new product idea is therefore not only tested to see whether it exists on the market, but also whether it meets our requirements for the production of the future.
Photography: Jairph on unsplash.com
Board production 2.0
Lightnet luminaires have to meet the highest standards. Ours too - especially when it comes to environmentally compatible production. That's why our PCBs bear the label "Made by Lightnet in EU" and thus meet our strict standards in terms of quality, flexibility and sustainability. Because only we produce with a water treatment technology that purifies the dirty water from the PCB production and returns it to the production cycle.
Photography: Thankful Photography on istockphoto.com
Materials
Clear design with a clear statement: Only raw materials produced under the best possible environmental conditions are used for every Lightnet luminaire. We use only sustainably produced aluminium for the luminaire construction, PMMA plastics for diffusers and sheep's wool for the soundproofing elements.
We avoid foils and plastics: for shipping packaging, we therefore use only cardboard boxes made of recycled cardboard, some of which were developed especially for us. Even the pallets are made of recycled cardboard.
The products themselves are protected by paper packaging that also comes from recycled sources - and can be recycled again. Where we cannot do without plastic, we use recyclable plastics.
Photography: Tomas Rodriguez
Together for the environment
Our decisive advantage for the environment: everyone has a say in what we produce and how. This motivation makes people rise above themselves. And our company with them.
This is our path to an emission-free circular economy. Because we not only want to help shape the market, but also the world.
Hightech manufacture
We live the idea of Industry 4.0, in which we manufacture every product in our comprehensive portfolio in quantity 1. This saves resources, especially in warehousing.
To achieve this, we have created a vertical range of manufacture that is unique in the industry. Not only do we build every luminaire ourselves, but also every single component: circuit board, optics, mechanics, housing, connectivity ... This way we can guarantee that the production of the PCBs is as environmentally friendly as possible. And when a Lightnet luminaire has finally exceeded its life cycle, we return it to the production cycle. Customers who provide us with valuable raw materials are rewarded with a voucher for their next order - and become part of our sustainability philosophy.
Our contribution
On the way to an emission-free circular economy
Hightech manufacture, minimalist design
Energy-saving company headquarters
For each luminaire, we only use raw materials that have been produced under the best possible environmental conditions.
Lightnet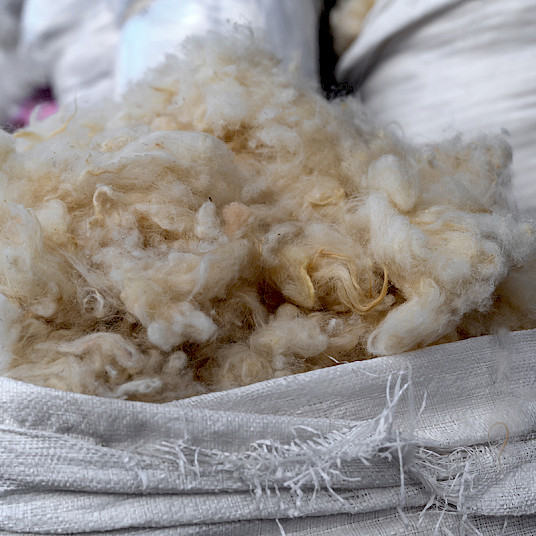 Photography: Thankful Photography on istockphoto.com
Acoustic panels made from sheep's wool
Photography: Jasmin Chew on unsplash.com
Take-back and recycling of old luminaires