Our guiding principle
Light, a source of life - and for us, for this reason alone, an energy resource that inspires us anew every day. To new technologies, to unprecedented aesthetics and to a unique form of collaborative working. But above all to an awareness that we are also part of nature. And as such, we face up to our responsibility towards our environment. With every idea, with every day, with every single luminaire.
Flexibility
When it comes to working together with architects and clients, we keep it very much like light: we always find a way. In this sense, we take entrepreneurship at its word and do everything to realise perfect architectural lighting. To this end, we have designed our production to be as flexible as possible - starting with a minimum quantity of 1! Not only because a standard programme cannot do justice to individual architecture. But also because this way of working is maximally sustainable.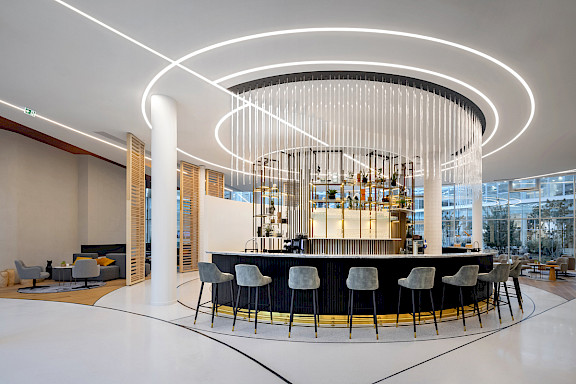 Photography: Guillaume Guérin
Individuality. Good architecture is demanding. This also applies to the part that sets the architecture in scene: the lighting. On the one hand, the luminaire should keep a low profile, on the other hand, it plays a decisive role in creating the building scene. We have developed a range that is so flexible that it meets all individual requirements. The design options in terms of construction form are just as limitless as the individual technical design options.
Hightech manufacture
Traditional stockpiling of supplies and raw materials not only ties up capital and thus entrepreneurial flexibility - it is above all unsustainable. After all, stockpiling always means using energy. That is why we have maximised the degree of order-related flexibility to such an extent that we only produce when the order is placed. Every Lightnet luminaire is therefore unique - just like the building it is used to illuminate.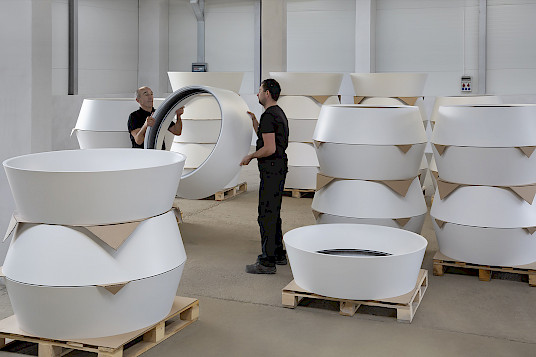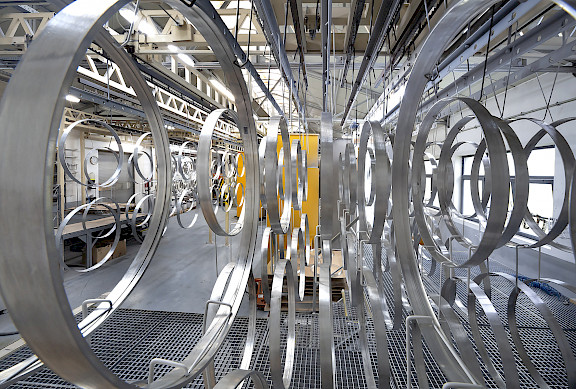 High vertical range of manufacture
We manufacture almost all the components of a Lighnet luminaire ourselves. In this way, we can guarantee that not only each component but also the entire process fulfils our requirement for maximum sustainable production. With this in mind, we are constantly examining and optimising our production. This is not necessarily the most comfortable way, but from our point of view it is one of the best when it comes to sustainable entrepreneurship.