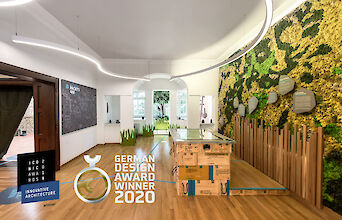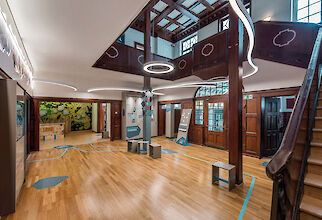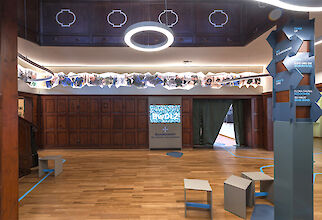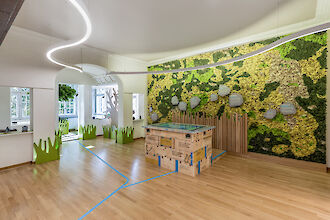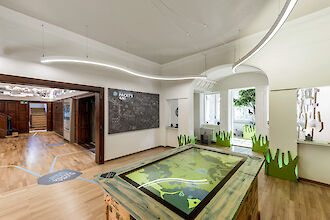 Bundeswehr Exhibition
Hammelburg, Germany
Congratulations to Eydos for winning the German Design Award 2020 for the exhibition "Regional Exhibition Bundeswehr Dienstleistungszentrum Hammelburg"! The aim of the project is to open the institution to dialogue and strengthen the relationship between the Bundeswehr and civil society. For example, a large media table with pictures, videos and puzzles invites visitors to explore the tasks of the Bundeswehr Service Centre in Hammelburg, Germany.
When working in a historical exhibition building, the aspects of monument protection and the ability to dismantle the building were leading. The aim was to deliberately neither adapt the modern exhibition to the historical conditions nor to create a forced contrast. The exhibition should flow through the building. This interesting tension between building and exhibition is realised in the guidance system, the lighting and the installations, which are uniformly highlighted in colour and material.
The LED luminaires Liquid Line and Ringo Star from Lightnet combine daylight with artificial light of different lighting temperatures and guide visitors through the exhibition.
Photos: Eydos GmbH, Brigitte Sauer