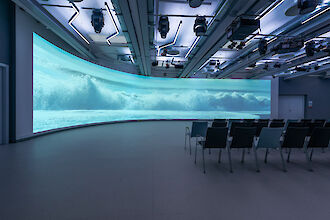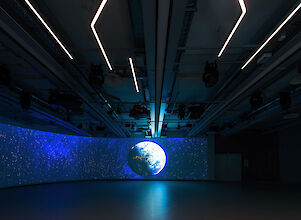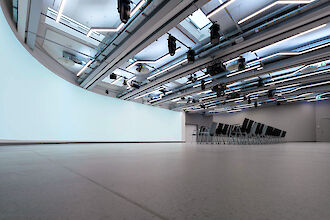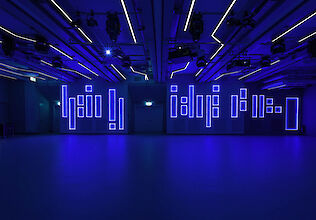 The Curve, Vogel Convention Center
Würzburg, Germany
Congratulations to Eydos GmbH for the Iconic Award 2020 Innovative Architecture in the category Corporate Interior! The holistic staging of visionary buildings and sustainable communication in space are the focus here.
We are pleased that we were able to contribute to the project with our LED system pendant luminaire Liquid Line. Many thanks for the great cooperation!
With "The CURVE" the Vogel Convention Center (VCC) in Würzburg has created a multimedia event hall in a class of its own. The 300 m² extension of the VCC is characterized by its original design and an innovative technical concept. A 21×4 meter concave curved projection surface with 4K resolution from three projectors provides an absolute wow experience. Colour moods and movements are transferred to the entire room by a permanently installed light setup of washers and gobos of theatre quality. The room lighting supports the scenic light through indirect lighting in RGBA within the individual ceiling segments. The luminaires from Lightnet's Liquid Line series sensitively pick up the lines of the striking roof construction and play with straight lines - for an incomparable spatial experience.
Photos: Eydos GmbH/Brigitte Sauer
Room concept: Eydos GmbH, agency for corporate interieur and exhibition design
Lighting concept: Neuland GmbH