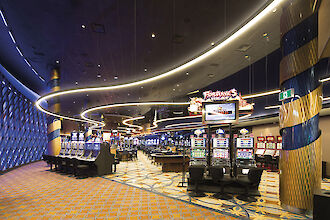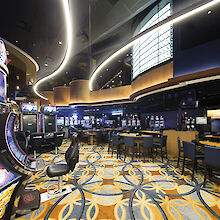 Grand Villa Casino
Edmonton, Canada
Grand Villa Casino Edmonton is a casino in Edmonton, Alberta, Canada, which was renovated and reopened to replace Baccarat Casino in September 2016.
It is located adjacent to Rogers Place in the downtown ice district.
The lighting concept was developed with elegant, flowing lines of light from our Liquid Line 3D modular system that perfectly and seamlessly complement the furniture and architectural forms of the new Grand Villa Casino.
The light creates a pleasant atmosphere for visitors and guests with a lot of style.
Project partner
Lighting Design/Light Designer: OMBRAGES Group
Distribution Partner: LIGHTFORM
Photographer: Jim Dobie Photography