These luminaires are visual anchors. No matter in which rooms, be it workplace, commercial or hospitality, they are a style-defining element. Complemented by sophisticated functionalities, our pendant luminaires are flexibly adaptable to different situations. The assortment (rod, parallel, central) ranges from classic office style to extravagant design, available in many colors and finishes.
Highlights of the 2022 collection
Basic Visio
Flexible lighting design for architects
With a luminaire body made of cast acrylic, the Basic Visio G9 P9 Suspended attracts all eyes. Whether for use in an office or as general lighting, it is decorative and provides uniform, pleasant illumination,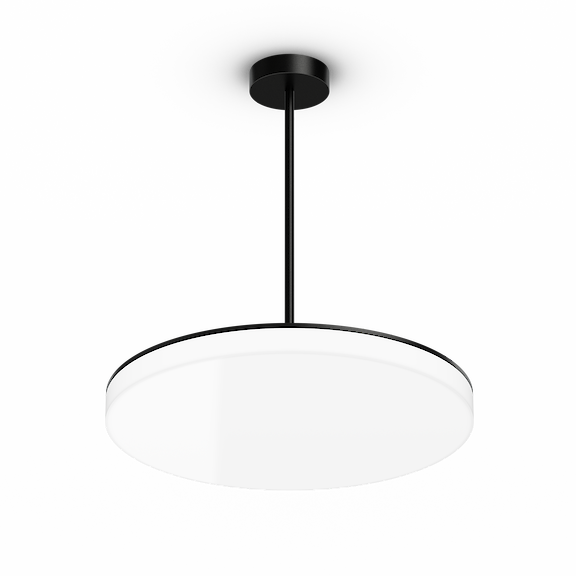 A multi-layered statement
Ringo Star Chandelier
This LED chandelier looks almost sophisticated, created for spacious entrance areas such as lobbies or restaurants. The Ringo Star P1 G1 luminaires in different heights are wrapped in a thread-like fabric, completely variable adaptable, which leave a unique impression.